How much does video production and video editing cost?
Here is a real-life example.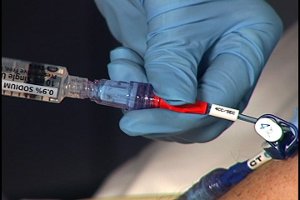 Southern California manufacturer Medegen, Inc. wanted to promote the advantages of their newest device with a short video. At the same time, they wanted to ensure that nurses using the device would be properly trained in it's function. Both videos were to end up on the same DVD, with a basic menu to select either one.

The budget was written up for a total of 10-12 min of video, with the understanding that the footage for both videos was to be shot at the same time. The client wrote their own script, which saved a flat research and script writing fee of $2,500. Rather than renting a studio, they also used their own facilities to shoot the video footage (yes, that's a regular old conference room we dressed up as a hospital!), and provided all persons appearing in the video. All of this allowed them to include a computer animation, and still end up way under the usual $1000 per finished minute of video.


The actual budget:
Script assistance (tweaking of script for use in video) . . . . . . . . . . . . . . . . . . . . .
$600
2 days of location shooting, including all equipment and crew . . . . . . . . . . . . . .
$2,300
Professional voice-over talent . . . . . . . . . . . . . . . . . . . . . . . . . . . . . . . . . . . . . . . . .
$750
Computer animation showing the inside of the device . . . . . . . . . . . . . . . . . . . . .
$2,000
Editing . . . . . . . . . . . . . . . . . . . . . . . . . . . . . . . . .. . . . . . . . . . . . . . . . . . . . . . . . . . . .
$1,800
Music license fees . . . . . . . . . . . . . . . . . . . . . . . . . . . . . . . . . . . . . . . . . . . . . . . . . . .
$250
DVD authoring and media compression . . . . . . . . . . . . . . . . . . . . . . . . . . . . . . . . .
$350


Total production cost: $4,000 per video ($675 per finished minute of video).

How did the videos come out? Judge for yourself: