Freelance Video Crew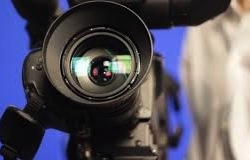 In addition to providing complete production services to our business clients, we also help fellow producers arrange a competent crew for their local productions.
Need a good camera crew in Southern California?
Whatever your project may be, count on us to deliver the picture! From multi-camera event coverage to run-and-gun documentary, we've done it. We cover Southern California from LA to the Mexican border. This includes the industrial centers of Irvine, Orange, Sorrento Valley and San Diego.
One of our specialties is setting up, lighting and conducting interviews in the field.
Below are a few examples of recent interviews we've shot. In some of these, the background was part of the story to be told, so we let it go just soft enough to direct attention to the person speaking. For others, the client requested a more shallow depth of field. It's all up to you!
We can also arrange bilingual interviewers and crew!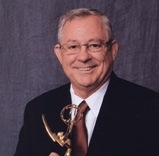 Mark Day is a seasoned producer, writer and journalist, who lived and worked in Peru for five years and speaks excellent Spanish.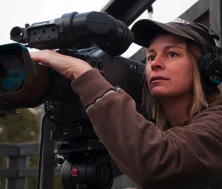 Simone Hogan is a native of Germany and completely bilingual.
She has worked for German Television and freelances for Blue Crane Digital as their German language producer. Click here to watch a sample.
Client testimonial
Simone is a delight to work with. For our shoot with Aurora Spine in Carlsbad, CA, she was well prepared, even hiring an extra grip to facilitate the shoot. She had very suitable equipment and knew how to use her tools.

We worked hard; but with smooth cooperation throughout the long day. The results exceeded all our expectations. Simone took direction well, took appropriate leadership with her team, and offered creative suggestions which enhanced many shots. I look forward to the next opportunity to work together again, and highly recommend her.

Patrick (Paddy) Moore,

Creative Director BTV Business Television,

Canada